VW Exhaust Upgrades
How does an upgraded exhaust benefit me?
Upgrading your classic VW's exhaust offer 3 main benefits:
More airflow / more power potential
Improved engine sound
Aesthetics

A Vintage Speed exhaust offers all of the above benefits. Vintage Speed exhaust upgrades are available at WPVW. These exhausts systems are available for all models of aircooled Volkswagen and T3 transporter. Below is a Beetle engine fitted with a Vintage Speed exhaust.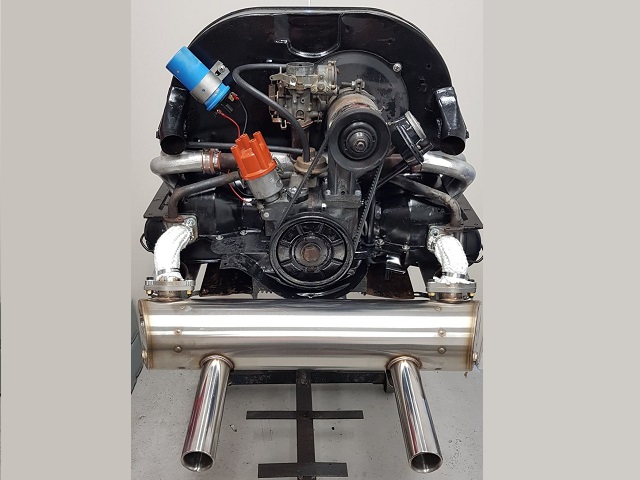 How can I upgrade my VW's exhaust?
To enquire about an exhaust upgrade for your VW, please