VW engine rebuild
Does your classic VW suffer from any of the following?
Exhaust smoke
Engine knocking / rattling noises
Rough running
Low power
Oil leaks
Well, you have found the right place! At Wayne Penrose Volkswagen, we specialise in reconditioning VW engines. We have been rebuilding VW engines for over 35 years and we offer an engine rebuild service for your aircooled VW.
We rebuild engines for the VW Beetle, Kombi, Karmann Ghia, VW Trike, VW thing, VW Country Buggy and more. Our VW engine rebuild service comes with a long warranty so you can have peace of mind that you are driving a VW with the most reliable engine available.
Located interstate? No problem! We value our long distance customers. After rebuilding your engine we can dyno tune it and ship to your location, ready for it to be fitted and enjoyed.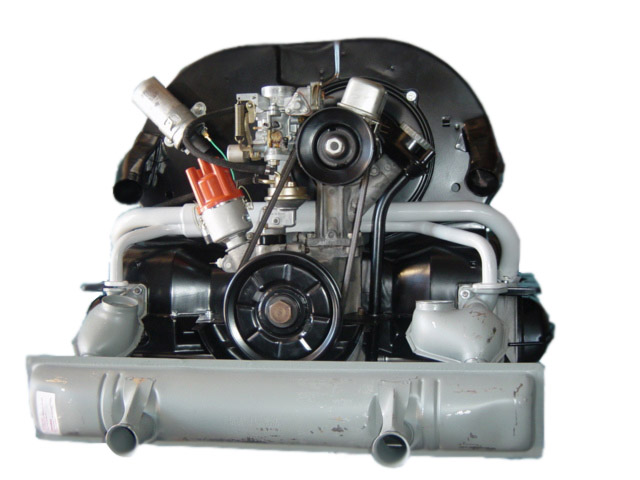 As part of our VW engine rebuild service, we:
Remove the engine from your VW
Disassemble the engine and check condition
Linebore the engine case
Re-machine the crankshaft
Re-machine the flywheel
Recondition the conrods with new gudgeon bushes
Install new camshaft
Install new cam followers
Install new main bearings
Install new conrod bearings
Install new cam bearings
Install new piston and cylinder kit
Install new pushrod tubes
Install new upgraded oil pump
Install new ULP cylinder heads
Install new engine gaskets and seals
Assemble valvetrain and adjust tappets
Re-install engine into your VW
Dyno tune engine
Additional services that we can perform during engine reconditioning include:
Powdercoat cooling tinware
Replace or upgrade muffler
We also offer a range of brand new High Performance VW Engines that can be fitted to your VW for an instant and substantial performance increase.
I would like to rebuild my VW engine
To enquire about an engine rebuild for your VW, please

Or come and see us at