VW engine reconditioning
We understand that high performance engines are not for everyone and we can really appreciate classic Volkswagens for what they are. However wouldn't it be nice to rewind all of those years of wear and tear on your engine and make it drive just like you are leaving the dealership for the first time?
At Wayne Penrose Volkswagen we can do this! We offer an engine reconditioning service for your aircooled VW. We recondition engines for the Beetle, Kombi, Karmann Ghia, VW Trike, VW thing, VW Country Buggy and more. We have over 35 years of experience with Volkswagens, so you have found the perfect place to give new life to yours!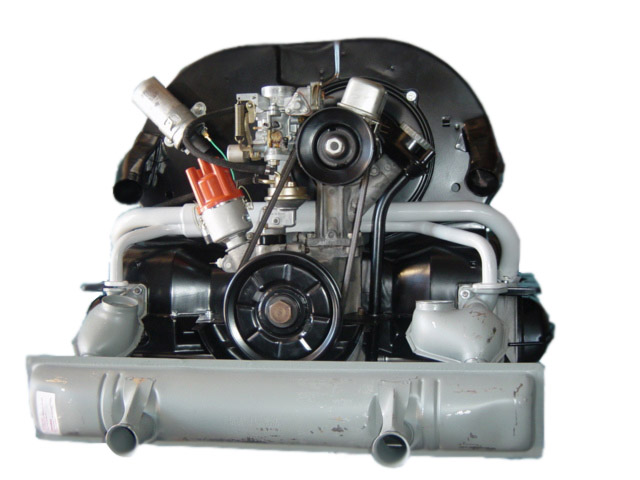 As part of our engine reconditioning service, we:
Remove the engine from your VW
Disassemble the engine and check condition
Linebore the engine case
Re-machine the crankshaft
Re-machine the flywheel
Recondition the conrods with new gudgeon bushes
Install new camshaft
Install new cam followers
Install new main bearings
Install new conrod bearings
Install new cam bearings
Install new piston and cylinder kit
Install new pushrod tubes
Install new upgraded oil pump
Install new ULP cylinder heads
Install new engine gaskets and seals
Assemble valvetrain and adjust tappets
Re-install engine into your VW
Dyno tune engine
Additional services that we can perform during engine reconditioning include:
Powdercoat cooling tinware
Replace or upgrade muffler
I would like to recondition my VW engine
To enquire about engine reconditioning for your VW, please

Or come and see us at