VW Ultimate Street Performance Engine - Turbo Type 4
So our regular "Torque Monster" Type 4 wasn't enough for you? Thats ok, we are always pushing the boundaries of VW engines here at Wayne Penrose Volkswagen. We would like to give you a taste of what is possible with our turbocharging and Haltech Fuel injection upgrades.
We have turbocharged and fuel injected a "Torque Monster" engine to produce 289hp and 295 ft-lb of torque on just 8psi boost!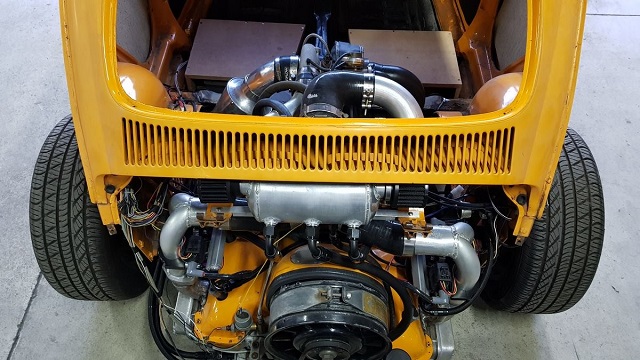 And if that wasn't enough, we also tuned it on E85, turned the boost up to 16.5psi and it made a blistering 385hp and 376 ft-lb torque!!
EDIT: Well we couldn't call it a day at 385hp for our Ultimate Type 4 street engine. After more research and development, we have managed to extract a rediculous 435hp and 451ft/lb torque from this engine using the same 16.7psi boost!!
Tuned on E85, this engine provides approximately a +725% power increase over a standard 1600 cc engine.
Specifications
| | |
| --- | --- |
| Engine | WPVW Torque Monster |
| Turbo | Garrett T66 |
| ECU | Haltech Elite 1500 |
| Hoses / Fittings | Aeroflow |
| Intercooler | PWR Water / Air |
| Fuel | Flex - Petrol / E85 |
| Cooling | WPVW Sharpbuilt 911 Style |
Power & Torque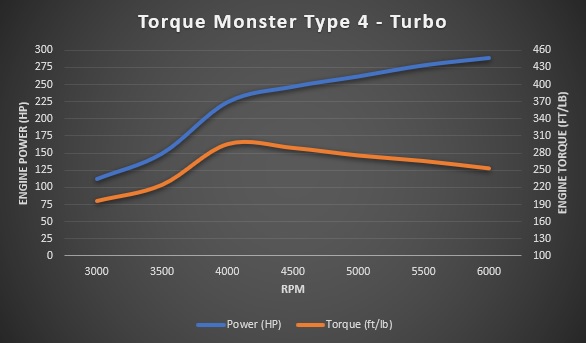 This graph shows the engine power using the base boost pressure of 8psi.
289hp @ 6000rpm and climbing!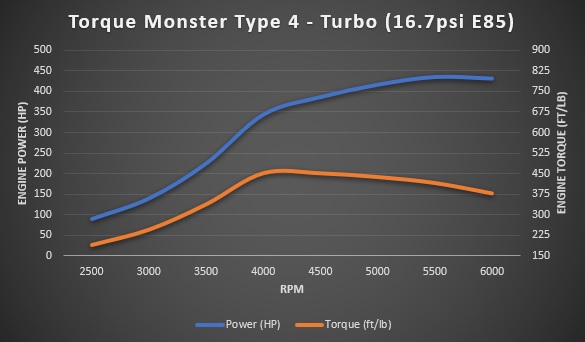 This graph shows the engine power using E85 fuel and a raised boost pressure of 16.7psi.
When purchasing this engine, a transmission upgrade is required due to the levels of torque produced.
How does it go?
See how the insane performance of this engine battles with some of Australia's quickest street cars in roll racing!!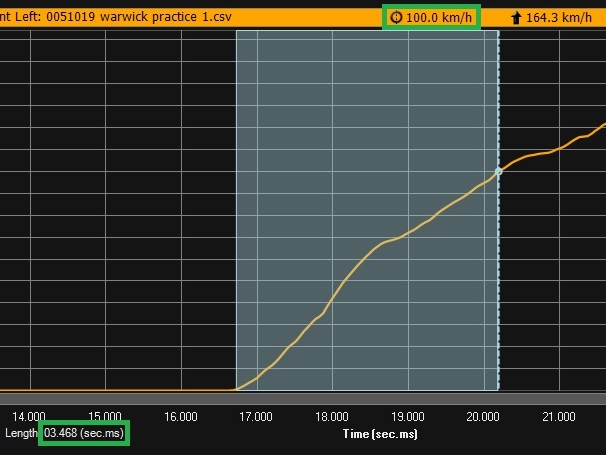 The Beetle accelerates from 0-100km/h in 3.47 seconds using street tyres! It then continues to accelerate from 100km/h to 162km/h in just 3.9 seconds!
How to Buy
If you are ready for the ultimate VW performance street engine, please

Or come and see us at